js64 a écrit:

Candlemass enregistre un nouvel EP 4 titres pour fêter les 30 ans discographique du groupe. l'enregistrement sera publié en 2016 via Napalm Records.
Mats Levén est confirmé comme membre permanent du groupe ainsi que Per Wiberg qui est devenu essentiel avec ses claviers...

Sorti le 3 juin prochain via Napalm Record.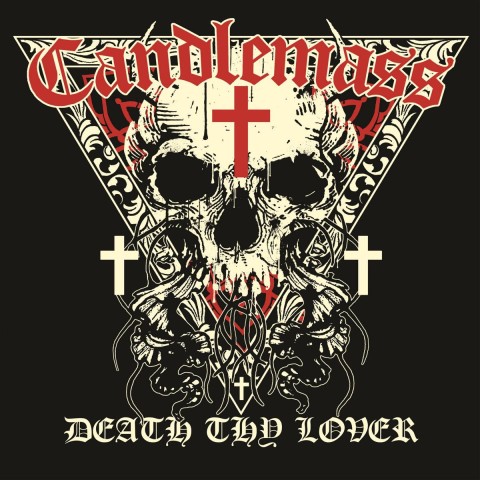 01. Death Thy Lover
02. Sleeping Giant
03. Sinister N Sweet
04. The Goose
Candlemass tour dates 2016
Apr 14: Mexico City Circo Volador, Federal District
Apr 20: Rio De Janeiro Teatro Odisseia, Brazil
Apr 30: Kopervik Karmoygeddon Festival, Norway
Jun 24: Goleniow Rock Hard Ride Free, Poland
Jul 16: Gavle Gefle Metal Festival, Sweden
Jul 17: Barcelona Rock Fest, Spain
Aug 13: Kortrijk Alcatraz Festival, Belgium
Aug 28: Las Vegas Psycho Freddie's, NV
Oct 02: Sheffield Doom and Stoner Sheffield Trip, UK
A noter que Peaceville va publier un coffret (3CD/2DVD) "Behind The Wall Of Doom", le 29 avril prochain.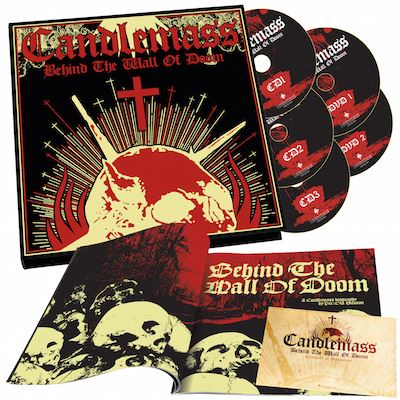 CD 1:
01. Demon's Gate
02. Under The Oak
03. A Sorcerer's Pledge
04. The Well Of Souls - Live
05. Dark Are The Veils Of Death
06. Battlecry
07. Ancient Dreams
08. Bearer Of Pain
09. Dark Reflections
10. Into The Unfathomed Tower
CD 2:
01. Mourner's Lament
02. Somewhere In Nowhere
03. Samarithan
04. A Tale Of Creation
05. Bewitched
06. Mirror Mirror
07. The Well Of Souls
08. Under The Oak
09. At The Gallows End
10. Solitude
CD 3:
"Witchcraft" Demo
01. Warchild
02. Crystal Ball
03. A Sorcerer's Pledge
04. Into The Unfathomed Tower
Upplands Vasby rehearsal
05. Demon's Gate
06. Under The Oak
07. Under The Oak (alternate version)
08. Black Stone Wielder
09. Demon's Gate (alternate version)
10. Under The Oak (alternate version 2)
"O.A.L." Studio Demo
11. Black Stone Wielder
12. Demon's Gate
DVD 1:
Live at Dynamo Festival The Netherlands 1988:
01. The Well Of Souls
02. Bewitched
03. Solitude
04. At The Gallows End
05. Crystal Ball
06. Dark Are The Veils Of Death
07. A Sorcerer's Pledge
Live at Bang Your Head Festival Germany 2005:
01. Black Dwarf
02. Mirror Mirror
03. Assassin Of The Light
04. Copernicus
05. Solitude
06. Bearer Of Pain
07. At The Gallows End
DVD 2:
Live at Fryshuset Sweden 1990:
01. The Well Of Souls
02. Dark Are The Veils Of Death
03. Bewitched
04. Solitude
05. Dark Reflections
06. Under The Oak
07. Demon's Gate
08. The Bells Of Acheron
09. Through The Infinitive Halls Of Death
10. Samarithan
11. Mirror Mirror
12. At The Gallows End
13. A Sorcerer's Pledge
Fryshuset extras: Behind the scenes and soundcheck